Discography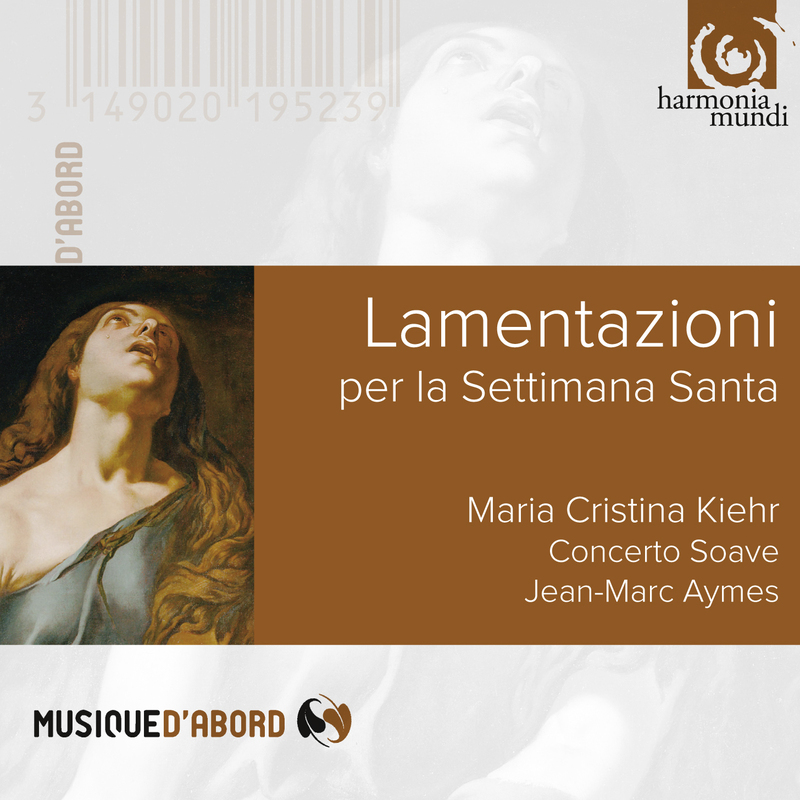 Lamentazioni per la Settimana Santa
[Harmonia Mundi]

Carissimi, Rossi, Frescobaldi...
María Cristina Kiehr, soprano
CONCERTO SOAVE
Sylvie Moquet, viola da gamba
Mara Galassi, harp
Matthias Spaeter, archlute and chitarrone
Segio Alvares, lirone
Jean-Marc Aymes, claviorganum, direction
Music-lovers are by now familiar with the Tenebrae Lessons, the settings of the Lamentations of Jeremiah sung throughout Catholic Europe on Wednesday, Thursday and Friday evenings of Holy Week. The Renaissance had delighted in them, and France under Louis XIV was to cultivate the genre to excess. In Italy, the fashion for Lamentazioni belongs to the first half of the 17th century, as witness the 23 cycles of manuscript Q43 of the Museo musicale in Bologna, all by composers active in Rome at the time. Maria Cristina Kiehr and Concerto Soave revive the pleasures of sheer contrition to be had from singing words such as afflictio, dolor, and lamentatio...
This title was released for the first time in 2007.
« These exquisite solo settings of the Lamentations of Jeremiah (...) demonstrate how religious ritual and dramma coincide during the late Renaissance and early baroque period. (...) Kiehr has an angelic voice (...) and is superbly accompanied by small period ensemble Concerto Soave (...). An inspirated disc.» Hugh Canning, Sunday Times, may 2007, Référence Cd
*Rewards : Diamant d'Opéra, Diapason découverte, Gramophone Editor's Choice , Coup de coeur de l'Academie Charles Cros